Some machines may use NTLM authentication to mount SMB shares, while the current EVO version requires NTLMv2.
If the credentials are rejected when attempting to mount a network share on the TriCaster or 3Play, click the Windows button and type secpol.msc to access the Local Security Policy settings.
Navigate to Local Policies > Security Options > Network security: LAN Manager authentication level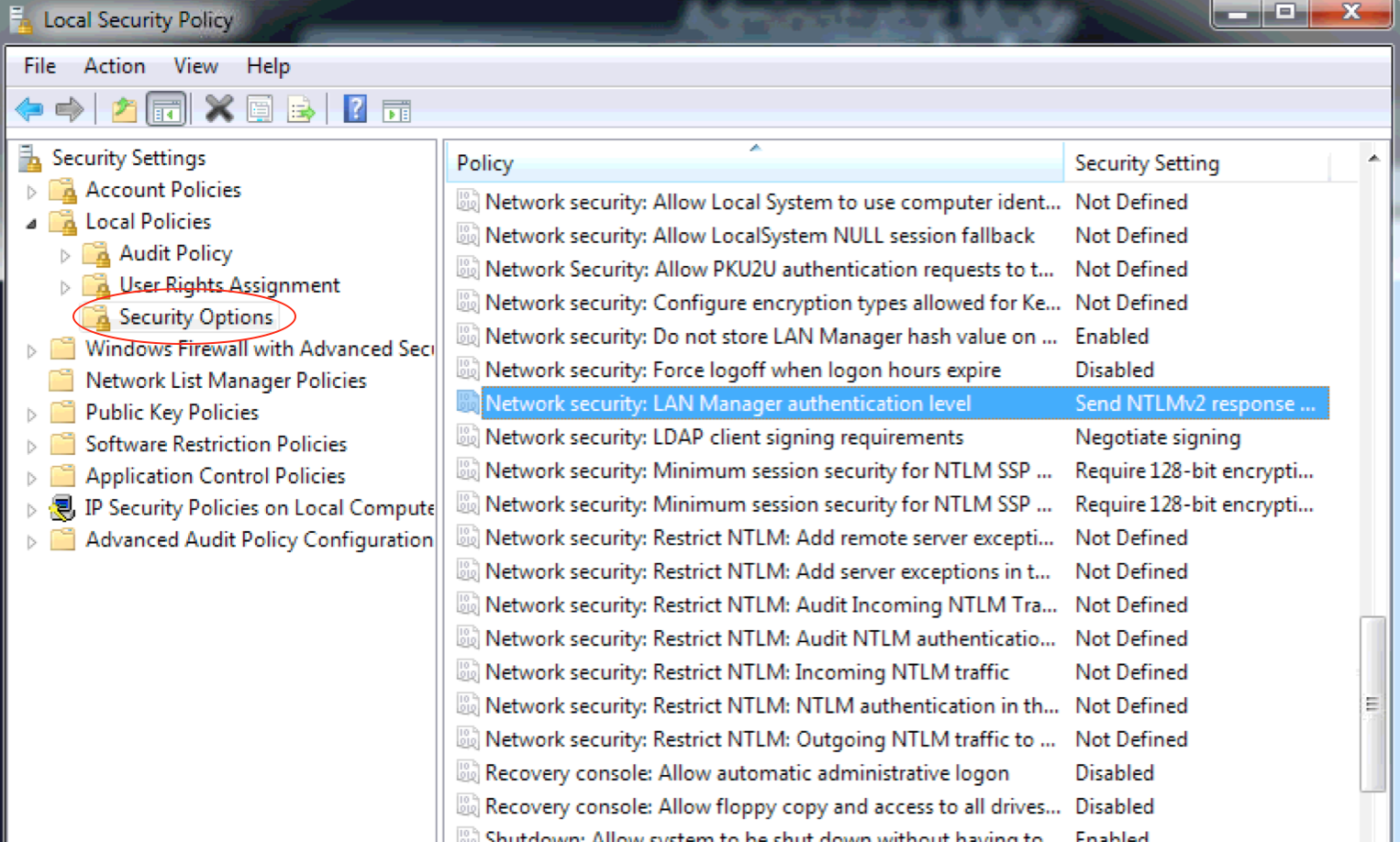 Choose Send NTLMv2 response only from the drop-down menu, and click Apply.