When attempting to apply the Permanent Activation Key for the globalSAN initiator, the following message may be encountered: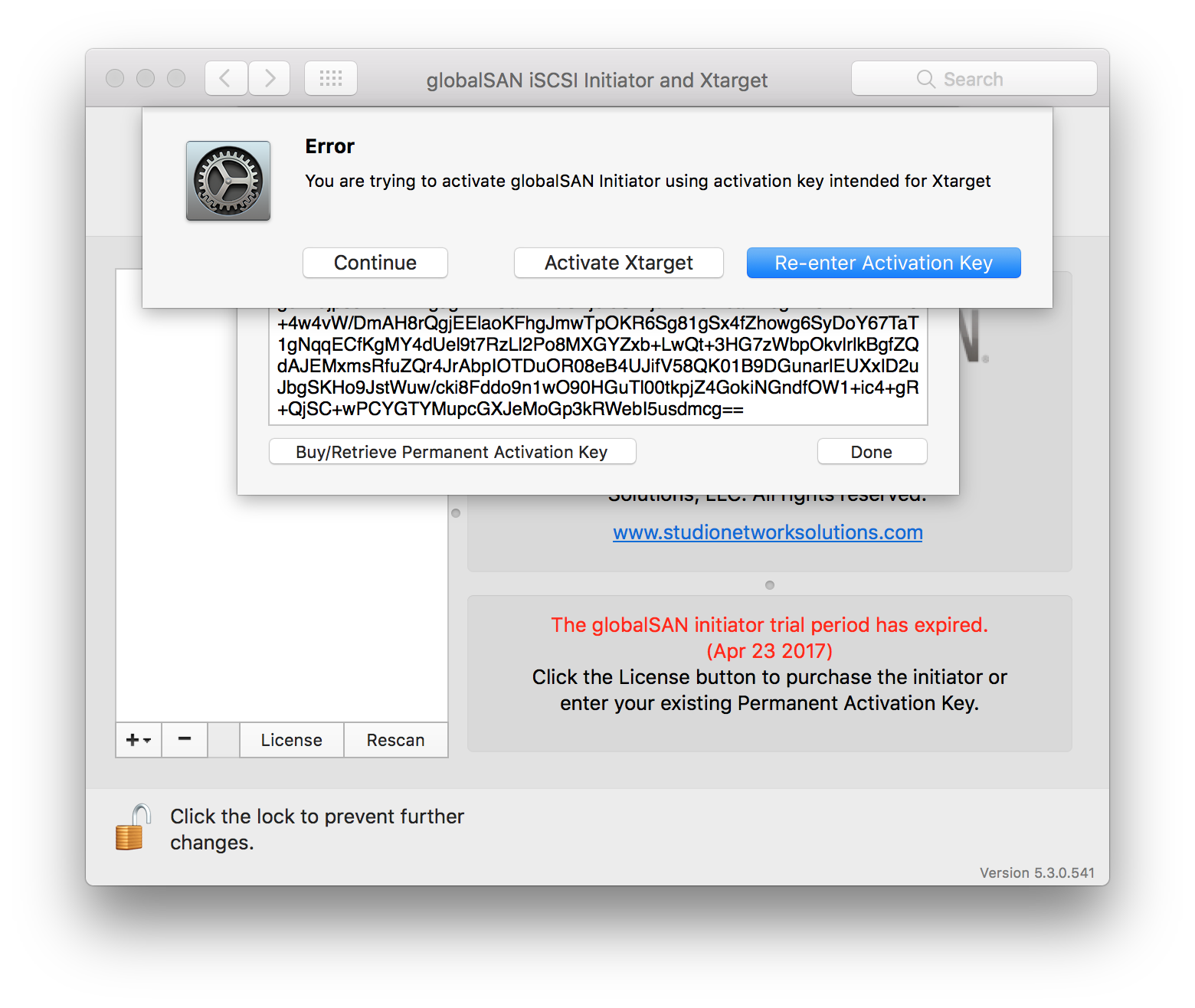 This either happens because the key truly is an Xtarget key rather than an initiator key, or because it's otherwise invalid and therefore misunderstood to be a different key.
To correct this behavior:
Ensure the Initiator tab (not the Xtarget tab) is selected when retrieving the Product Key.
The globalSAN initiator cannot be migrated or restored. If the initiator was previously installed, simply reinstalling the current version will typically generate the correct Product Key. This Product Key can then be used to retrieve the correct Activation Key.
Check that the entire Product Key was copied from the initiator when retrieving the Activation Key. Use "Select All" (⌘+A) to copy the entire key, since this field only shows a portion of the complete key.

Contact us if these steps don't address the issue!