Modern desktop systems are typically designed to be as energy-efficient as possible, and while great for the average consumer, this is rarely ideal for a professional video editing environment.
Energy efficiency settings can be especially problematic when working with shared network storage, as workstation power management can cause the mounted network share to become unmounted, and communication may not resume correctly once the path is restored.
Below are some recommendations for tuning the Mac workstation to prevent power management from interfering with the shared storage workflow (similar recommendations for Windows machines are found here).
Ethernet connections in macOS using the automatic configuration may use full duplex, flow control, energy-efficient-ethernet by default.
This has been found to impact performance and sometimes result in dropped frames when working with network shares.
To disable this setting, navigate to System Preferences and choose Network.
Select the appropriate ethernet connection and click Advanced.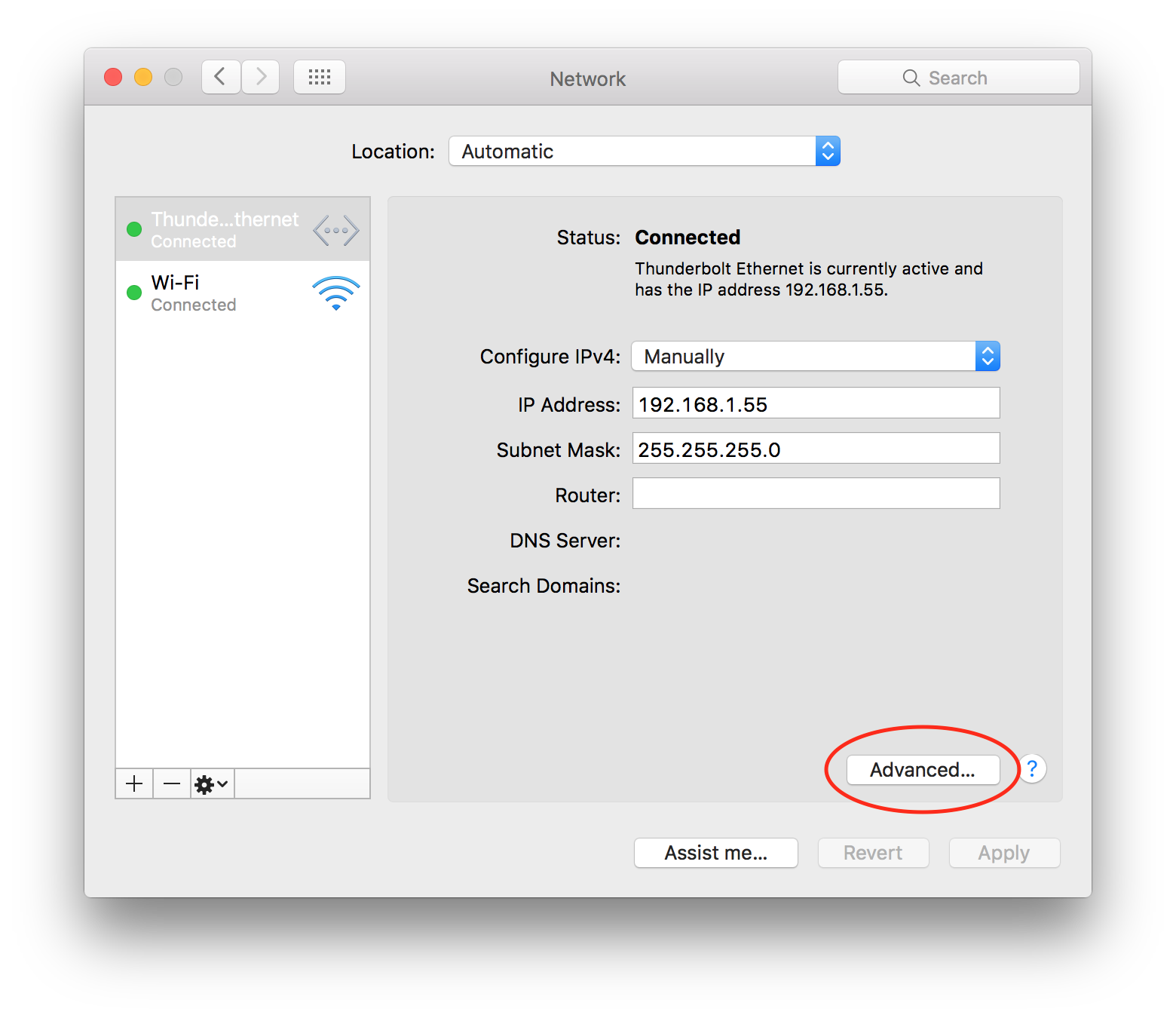 Click the Hardware tab, and then choose Manually from the drop-down menu next to the Configure: setting.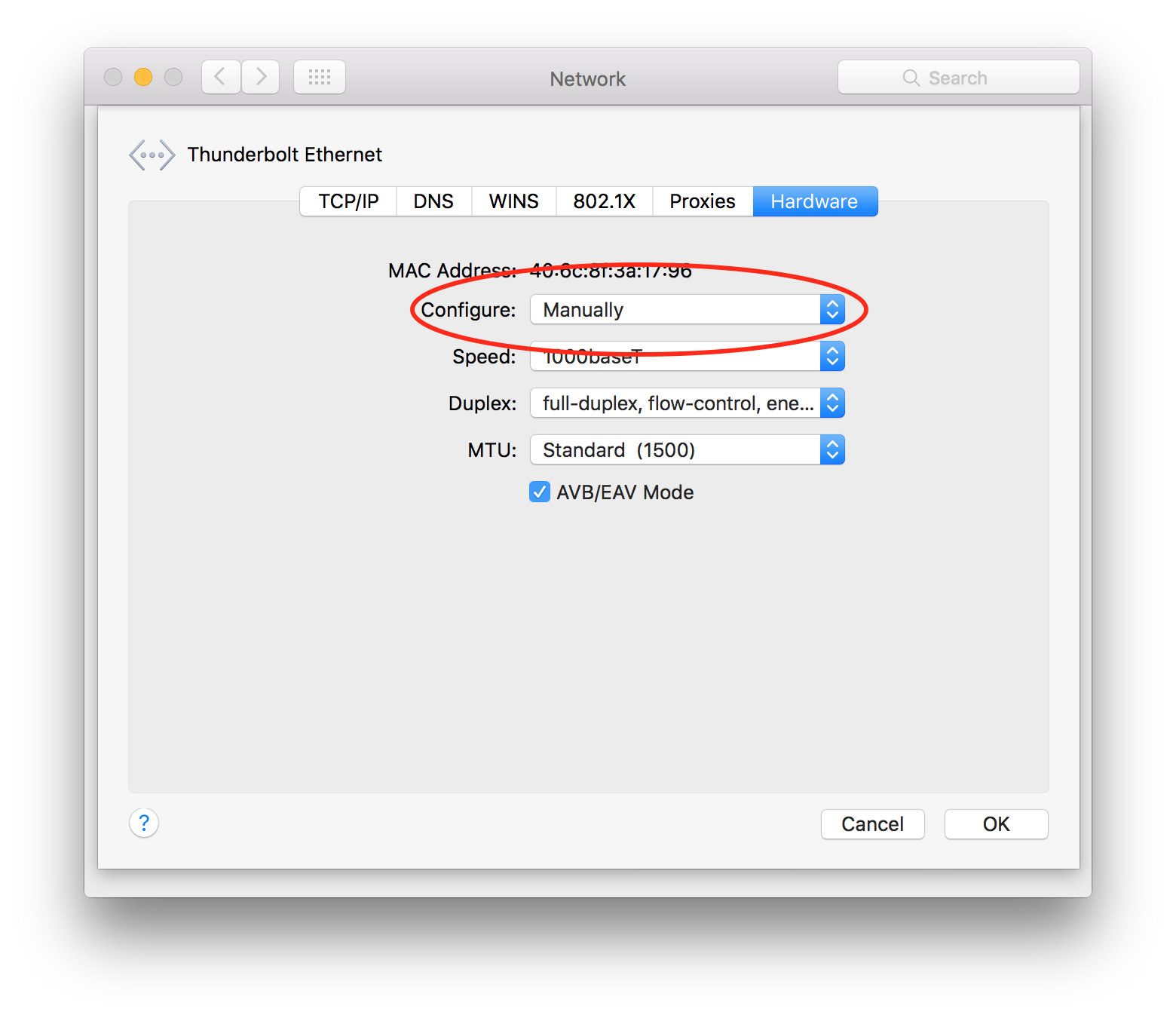 Choose full-duplex and then click OK.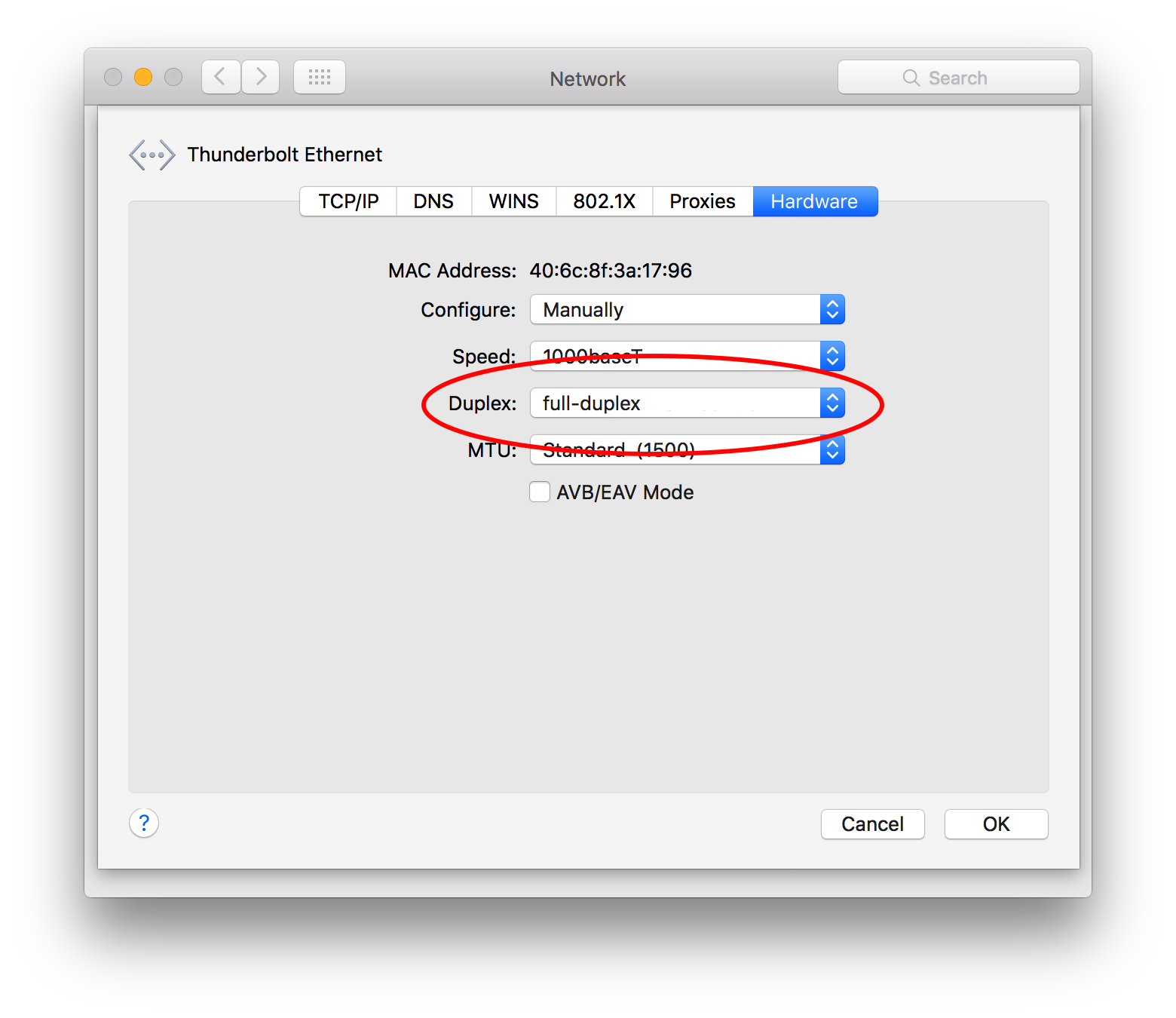 Click Apply to save the settings.
We also recommend disabling disk sleep for the machine. From System Preferences, choose Energy Saver, check Prevent computer from sleeping automatically when the display is off, and then uncheck the Put hard disks to sleep when possible option.