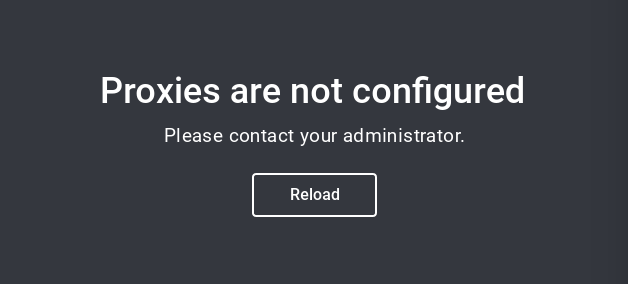 If you see this page when loading the ShareBrowser Web App (at http://EVOIP/sb), then ShareBrowser Preview Proxies likely need to be configured by your Administrator.
If you are the Administrator, here are the steps to configuring ShareBrowser Preview Proxies:
If needed, create a NAS partition in Unlocked mode to store proxies. This can be created on a new or existing share, and it's not required that any user is allowed access.
Navigate to the ShareBrowser Server -> Indexer & Proxies page (/automation/indexer) in the EVO web UI.
Choose the shares to generate proxies for (NAS only) by clicking the boxes under "Proxy Generation".
Choose the location(s) to which you'd like to generate proxies (required for web app access), created in step 1.
Pay attention to the CPU load limit -- this defaults to 25% but can be changed if the EVO will be mostly idle while generating proxies.
Open ShareBrowser Admin and set up indexing on the EVO for each NAS share that you would like to access from the web app (and had set up proxies for).
Start or schedule an index for the chosen share(s).
If the index has completed, proxies have generated, and you don't see anything on this page, the EVO may need to be rebooted.