Modern desktop systems are typically designed to be as energy-efficient as possible, and while great for the average consumer, this is rarely ideal for a professional video editing environment.
Energy efficiency settings can be especially problematic when working with shared network storage, as workstation power management can cause the mounted network share to become unmounted, and communication may not resume correctly once the path is restored.
Below are some recommendations for tuning Windows settings to raise the performance profile for the workstation (similar Mac recommendations are found here).
Choose Power Options from Control Panel, then "Show additional plans" and select High performance, or if it's an option, choose Ultimate Performance.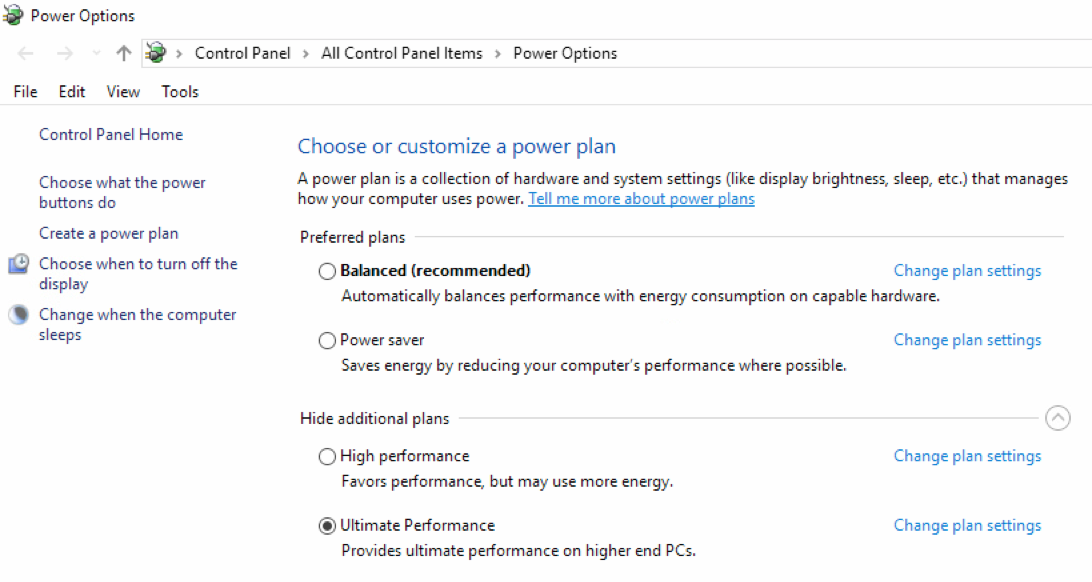 Even after choosing the highest performance, there are a couple more settings to check, which aren't necessarily applied by the plan alone.
Click "Change plan settings" and then "Change advanced power settings" to find the additional options.
We recommend setting the Hard disk Minutes to zero (0) to disable sleep, and PCI Express Link State Power Management to Off, to avoid having performance on any expansion cards throttled.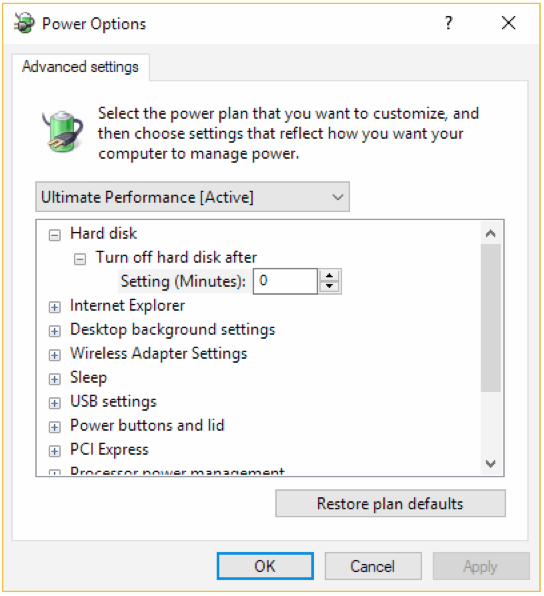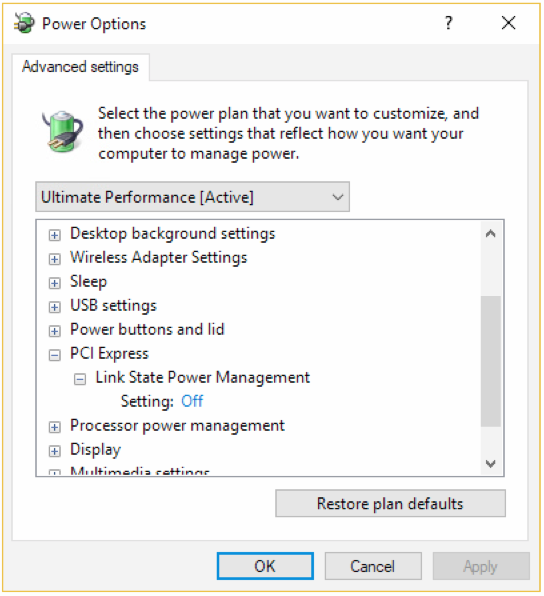 If you then navigate to Device Manager, you can expand the Network Adapters section to find the device that connects to the EVO.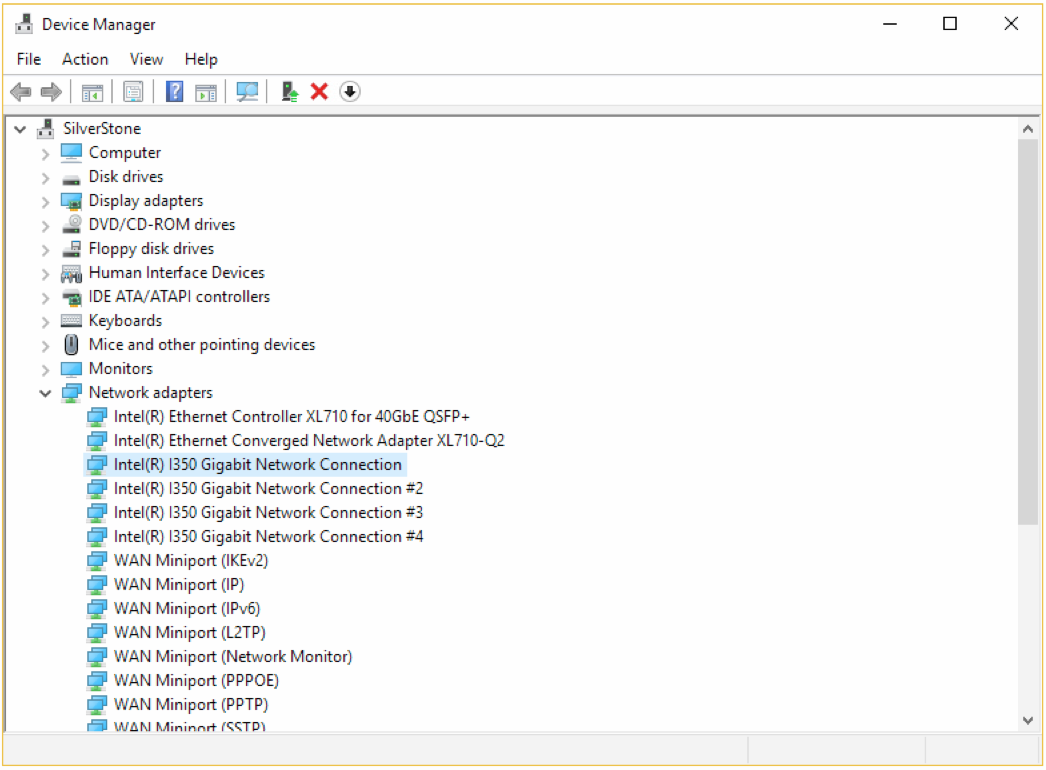 Right-click it and choose Properties, and then check the Power Management tab to see if there are any Energy Efficient Ethernet options, and uncheck the option if found.